The Body Window

›

About Me

› SBI
Share Your Passion, Knowledge or Hobby with SBI!
(And Make Money Too!)

My personal story regarding the building of my website is an ongoing journey, through SBI! When I first considered building a website, I only knew that I wanted to express myself and express what I believed in some way.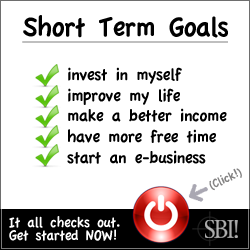 I have always been passionate about wellness, fitness and health. In my core, I knew that western medicine was failing most people. People just did not connect with the spiritual reasons, the body-mind-soul reasons that contributed to their ill health. I had discovered that my body was a spiritual path to health and healing. If I listened to my body by meditating on the meaning of my particular areas of soreness, the 'aching,' I learned was the manifestation of my emotional and spiritual issues.
I also meditated on the reasons for the physical manifestations of my dis-eases and learned the answers. As a result of my experiences and my lifetime of gaining knowledge, my desire and passion grew to where I knew I was destined to tell others of this.

SBI! Gave a Voice to my Passion

However, I had no real outlet for my new passion. I was working as a traditional nurse in a traditional home care setting. I was seeing physical manifestations of my patients' emotional pain. Their bodies were speaking. Their body was the window to their soul, their inner condition. While I was happy helping my patients in the individual setting, if they were willing, I wanted to do more. I wanted to speak to more people. I wanted to share my passion and my knowledge! I wanted this desperately!
I searched the Internet for possible training programs to help me learn new techniques for healing. But soon, after trying several modalities myself, I realized that I could still only reach people one at a time. I wanted to reach more people. I truly wanted to help others on their path to health and healing.
I started thinking about writing a book. That seemed too difficult, since I had witnessed a friend bare his soul in a book, only to be repeatedly turned down by publisher after publisher. I did not want to deal with any gatekeepers, or try to fit myself into a mold just to sell it to the gatekeeper! I wanted to tell my story with my own voice and my own parameters!
I started to dream about building my own website. I knew I was good with using a computer, but I knew absolutely nothing about building a website. In my former job as an Occupational Health Manager, I worked with our department intranet site builder, and it all seemed very daunting and complicated. Writing HTML code was Greek to me.
As destiny would have it, I stumbled upon a website referring readers to a successful system called SBI! to build your own website, without needing to know how to write in HTML. Hmmmm…… My curiosity was peaked. I read all about it. I was very skeptical of anything that promised so much. It seemed too good to be true. However, I did want to speak my voice. I did desperately need to share my knowledge. After many weeks had gone by and much pondering, and reading and re-reading all the information that Site Build It! gave me, I decided to take the plunge. I reasoned to myself that if I did not try it, I would never know for sure. I needed to give it a try. If this platform was no good all I would be out of is some time, because the product comes with a money back guarantee.
It Worked for Me!

Well, the story has a happy ending, as you know, since you are reading my website! SBI! absolutely took me from nothing to what you see today. I can assure you that I have never done this before. I am no young techie, just a middle-aged adult who was finding a voice for her passion. All it took was the tools that this product gives you and the determination to make it work. It is no get-rich-quick scheme. It will take a commitment and a willingness to work hard.
I am living proof that SBI works. The process of web-building is so simple, that success through actual profits is achievable even for a total newbie, like me. This success is so much more than just having a web site up! This is about making money too! 
If you are experienced at this web building business, the tools for achieving success will be all that much smoother for you! This product truly does change lives. In fact, if you already have a WordPress blog/site, SBI will help you build your business with your already created WP site! Just click here to see how it works!
SBI has changed my life and made my website accessible to a worldwide audience! As a side benefit, it has made me money, so that I am transitioning my passion into a meaningful income.
I am currently making a nice supplement to my family's income! And I think my website looks pretty good, too, don't you think? In fact, I have been successful enough that I chose to start my second website, at www.pilgrimagetraveler.com. This site is where I am logging all my pilgrimage journeys and the insights I have learned and the connections I have made while walking to sacred sites!

But best of all, my message is getting out there. I am helping others, in a meaningful way. This is the biggest rush of all! To know that my voice is helping others in their path to health and healing!
I can also take my business with me anywhere I go. It is my goal to live and retire somewhere warm in the winter. I love Colorado and will always be here in the summer, though!
If it is your resolution to take charge of your life and make money working from home, from anywhere in the world, take a look at this:
Follow Your Heart and the Rest Will Follow

If you follow your heart and do what you love, the money will follow! It is just the added benefit from it all.
Whether you are a Work-at-Home-Mom, a retiree, a professional looking to sell your services on-line, a multi-level marketer, a creator of e-goods or hard goods, a real estate agent, or have your own local business, or even a teenager, you can establish traffic and improve your business on-line.

Just click on this link, for case studies from SBI! of ordinary people who have done it! Here are their testimonials to let you know that it is true: Case Studies.
No Technical Knowledge Needed!

The most amazing thing about Site Build It! is that you absolutely need NO technical, web-site building knowledge. Really and truly. I am not lying about this! I had never, ever built a web site nor a wordpress page before. I had never blogged before. I had never done any creative activity on-line before.

You will only need the multitude of services that SBI! includes in your web package, to successfully build your own web business. The services are all about how to build a successful business, not merely about building a web site. That is what makes it so unique.
Sometimes, the myriad of tools that SBI supplies is overwhelming! There are so many resources available to you, if you have sufficient energy, determination and passion to make your business work!
I personally studied every bit of free information that Ken Evoy gave out until I was satisfied that I could do it too. I must have looked at the Quick Tour video at least 5 times until I was ready to give it a try. I clicked on every possible link until I was satisfied that this system was no joke. I did not have anyone I knew to assist me or mentor me, or lead me down the right path. I only used the mentoring and services from SBI to succeed.
If you don't want to take my word for it, please use their questions and answer service, to get the answers to your on questions! Just use this SBI Questions link!
SBI is always there with 24/7 support, for all your needs. You can even hire their experts to build your website for you, if you have more money than time and want to express your own voice online!
Ken Evoy is incredibly committed to his customers. He is always very active in the company forums with thousands of posts. The personal effort that he puts into helping others succeed with their on-line business is truly amazing. I have never seen anything like it. He is so passionate about his vision that he repeatedly goes the extra mile in the forums. The SBI forums alone are worth the price of the subscription, because of him and many other successful SBI'ers.

With all these benefits and no risk, I would strongly urge you to check out SBI! and see for yourself. What do you have to lose?
P.S. To those of you thinking about choosing WordPress to start your business: If you want to blog, the obvious choice is WordPress. It has become synonymous with blogging. Here at SBI we think that WordPress is a great blogging software, but not a very good business-building software. See the report at SBI or Wordpress to get more information about why SBI is better if you want to build a business instead of just blog.
If you are excited and ready to give SBI a free, 90-day trial, just click here to order now! 
Peace, Health and Prosperity to all my readers!
Elle

The Body Window

›

About Me

› SBI
---
---
Support This Website and It's Mission
Thank you so much for considering a donation to help support this website. I appreciate your thank-you for access to so much free information. It is because of you, that I also am able to assist others who do not have the means and who are unable to afford my consultative services. If you feel you have been blessed by this website, thank-you for your donation! I promise, that I will continue to provide you with lots of information and pay it forward to all in whatever way I can!

---
© Copyright 2009-2017, by Elle Bieling, BodyWindow.com