ELLE BIELING, RN, BSN, RYT, HOLISTIC HEALTH COACH 
---
Elle Bieling, RN, RYT, Holistic Health Coach
Elle Bieling, Registered Nurse, Registered Yoga Teacher and Holistic Health Coach, can help you heal your suffering!

I Offer Personalized Consultations by Email, Telephone, Internet Video Application, and a Brand-New, Self-guided, Self-healing Course for the Independent Self-Healers! 
---
Let me assist you to understand your Body Window messages so you can heal your pain and your life!

Your Body Window Program will be directed entirely by you and will be totally personal!
My goal is to help alleviate the suffering of all - myself and others.
---
Hi. I am Elle Bieling, Registered Nurse, with a Bachelor of Science in Nursing, Registered Yoga Teacher and Holistic Health Coach. I have been practicing nursing for over 37 years.
As a nurse, I didn't always know how to be holistic in my approach. I was taught in the traditional way, viewing health as the absence of disease. But at the core of me, I always knew that health is much, much more than the absence of disease.
I went into nursing to help people, and quickly learned that the traditional medical model was inadequate for total healing.

I began to explore a more holistic path to help with the underlying emotional and spiritual needs of the individual, because I knew these issues were very much involved with deeper and complete healing.

Knowing how contemplative and yogic techniques helped me heal my own life, I became a Registered Yoga Teacher. This has made me open and aware at a deeper level, of how our minds often get in the way of our healing, weight loss and overall well-being.
More recently, I have turned my attention to studying more yogic techniques such as mindfulness, meditation, breathwork, introspection, and other psycho-spiritual activities in my quest for my own personal healing and enlightenment.

In yoga, I consider myself an ongoing student of "Life as Guru" and continue to uncover over and over again, the many layers that exist below my physical self. My yoga style is one of deeply held, long poses, incorporating the techniques from many styles, including Yin Yoga, Iyengar Yoga, restorative and yoga therapy.

Mindfulness, introspection, meditation, breathing techniques, yoga and a willing heart are the keys to successful healing of our entire being, our bodies, minds and souls.

What You Think and What You Feel, You Manifest in Yourself

I believe that the physical body is a manifestation of your personal issues. Your body reacts to every thought and every emotion in such an unconscious way, that you never take the time to see and understand. This is the "Body Window."
If you attach to these ever-present thoughts and emotions, they quickly become beliefs about yourself. Eventually, if this pattern is not broken, your beliefs become your reality through dis-ease.

It is only through listening to your Body Window messages of pain and suffering, that you can break out of your cycles, to lose weight, heal your body and heal your life!  Practices like Yoga, meditation, mindfulness, breathing and other bodywork modalities can help you gain insight into the condition of your health and wellness.
These practices are the focus of my holistic health coaching. You do NOT have to be an expert in these practices. I will teach you. They are simple concepts, and will take an open and willing heart to learn. 

Often, your body is forgotten, as you try to cure your issues through the power of your mind. More appropriately, you must look at your entire self, your body, your mind and your soul, for the answers needed for healing.

I Will Be Your Companion

I am here to gently guide you and be your health companion! No one needs to know that you are using my holistic health coaching services, so you don't appear "weak." Being ill in our body, mind or soul, is a very, very lonely place!

My approach to client teaching as a holistic health coach is unique. Instead of one-way instruction coming from me (the professional), I am devoted to helping you initiate your own dialogue that will gently bring forth your inner soul, your inner issues and desires as you learn to use your Body Window to discover your own personal truth.
Insights from you, your Body Window and you only, will provide the best healing of your body-mind-soul. My holistic health coaching services will be directed entirely by you! Your experience with my services will be entirely personal and unique, instead of a canned wellness program.
Learning how to develop self-intuition through using your Body Window are the keys to developing a self-healing personality that will last your lifetime! This is where I can help, as your holistic health coach and yoga teacher.
Based on responses I receive from my readers, I realize how easy it is to get so bogged down in your patterns of inertia and ill health that you are no longer able to hear your Body Window's messages or perform even the simplest of healing practices.
We all do things over and over out of habit, mostly from unhealthy learning from our families and/or our culture. Unhealthy habits just sort of start without our awareness and then they build over time.
I know this from my own personal experiences, and I know that it takes effort to reconnect with yourself and your body for the self-awareness needed to understand where your particular issues lie. I, like you, am human after all, with the same struggles as you! I am no genius - just someone who is willing to work on herself!

It may take a gentle reflection from someone else, like a holistic health coach, before you can see where your own inertia lies. As I continue to learn to recognize in others, what their bodies are saying through their body metaphors, I have become very skilled at being the 'metaphor mirror.'
I can help you understand and interpret what your Body Window or your body's pain, your weight, your suffering and dis-ease are saying to you. I can be the reflector to help you understand where your body-mind-soul issues are and what your body's messages are trying to tell you. This is my chief role as your holistic health coach and Body Window interpreter.
Holistic healing begins when you recognize that illness is a function of the whole person. It is not just an isolated event or an isolated symptom, without a cause. Poor health is a result of your hidden patterns of belief, inertia, stressors, emotional responses and negative thoughts. These poor habits are reflected in your body. I can offer you personalized, Body Window insights.
Disruptions in your health are scary, disorienting and a downright pain! I can assist you in navigating through your health and healing process.
Together We Can Make a Plan!

The Advantage of a Medical Professional

The insight that I have from being trained in traditional western medicine gives me the advantage over other non-medical holistic health coaches. As a holistic nurse, I can better help you interpret what western medical specialists are telling you, so you can better integrate your complementary and holistic healing program.
I have been on my own journey to body-mind-soul health and I know the time and effort it takes. If you use me as your personal Body Window consultant, your own personal holistic health coach and yoga teacher, I will help you jump-start your holistic healing process.
I know the holistic healing program I offer will not be for everyone. At lot of people just want someone to give them a quick fix for their bodily distress. They just want the symptom to go away, without doing the hard soul-work necessary for complete body-mind-soul healing. Most often the quick fix is a band-aid that holds for a short time until it falls off. Or worse, the quick fix is a mask that hides the cumulative effect of your unhealthy patterns until real dis-ease is manifested.
Or sometimes, healing comes through acceptance and surrender. It is not always yours to judge why you do not heal, but yours to learn to be present to what is.

It is true that whatever time and energy you put into something will determine the benefits you receive. Taking time for your health is no exception. If you choose to make your health a priority and wish to make it a fully integrated, holistic healing, than you will find no better time like now and no better place to begin. I can help you as your personal holistic health coach!
Your health is a valuable commodity and whatever resources you choose to put into it will be directly reflected in abundant savings over time, through your improved body-mind-soul health and wholeness!
---
Absolutely NO Travel Time NOR Travel Expenses to Consult with Me!
What a bonus, no travel time needed! No travel expenses needed either, when you work with me!

As mentioned above, I offer three types of service for you if you wish to use my holistic health coaching services. There are advantages to both, depending on your personal preference. 
CHOICE #ONE ~ E-mail Consultations:
Fee for Package of Two Email Consultations: $25.00 USD

CHOICE #TWO ~ Telephone or Video Consultations:
Advantage #1 - You can have real-time feedback and interactions with me. This is the best approach for those who would really like a totally interactive experience. You say something to bounce off me, I provide input and you ask more questions, followed by more feedback from me.
Advantage #2 - I can personally lead you through specific body meditations that I have developed just for you. I can be there, in-person for those scary moments when you need support to approach your issues. 
Calls through an internet video application are free over WiFi and easy to set up. WhatsApp is my preferred method of video calling. We can also do Skype or Zoom. Or let me know your video application that you prefer to use. As long as it isn't FaceTime (I do not have Apple products), I should be able to accommodate your request. 
Fee for One Hour Live, Video or Voice Consultation: $50.00 USD
CHOICE #THREE - Self-Guided, Independent, Self-Healing Course
Advantage #1

 - The absolute

most value for your money

, you get all my healing tools to assist you in your healing process, without interaction from me, unless you choose to have additional guidance as you go. This self-healing course is packed with videos, PDF files to download, in addition to 51 pages full of exercises and healing advice, compiled by me, from all my years of cumulative experience as a yoga teacher, registered nurse and holistic health coach. Purchased individually on my website, these tools would cost you much, much more. 

Advantage #2 - If you are self-motivated, independent and wish to self-pace your healing process, this is the perfect tool for you. You will have enough information for months of healing exercises and information.
Advantage #3

 - Perfect for the person who wants to take their time to assess and reassess where they are in the healing journey. This course is designed to put you in a position where you can quickly get into the healing mind-set, with daily practices and self-assessment exercises. 

Advantage #4 - You will have access forever, to all my healing tools to return to, over and over again, as you need to continue your life's ongoing healing journey. 


Price for the Self-Guided Healing Course: $39.95 USD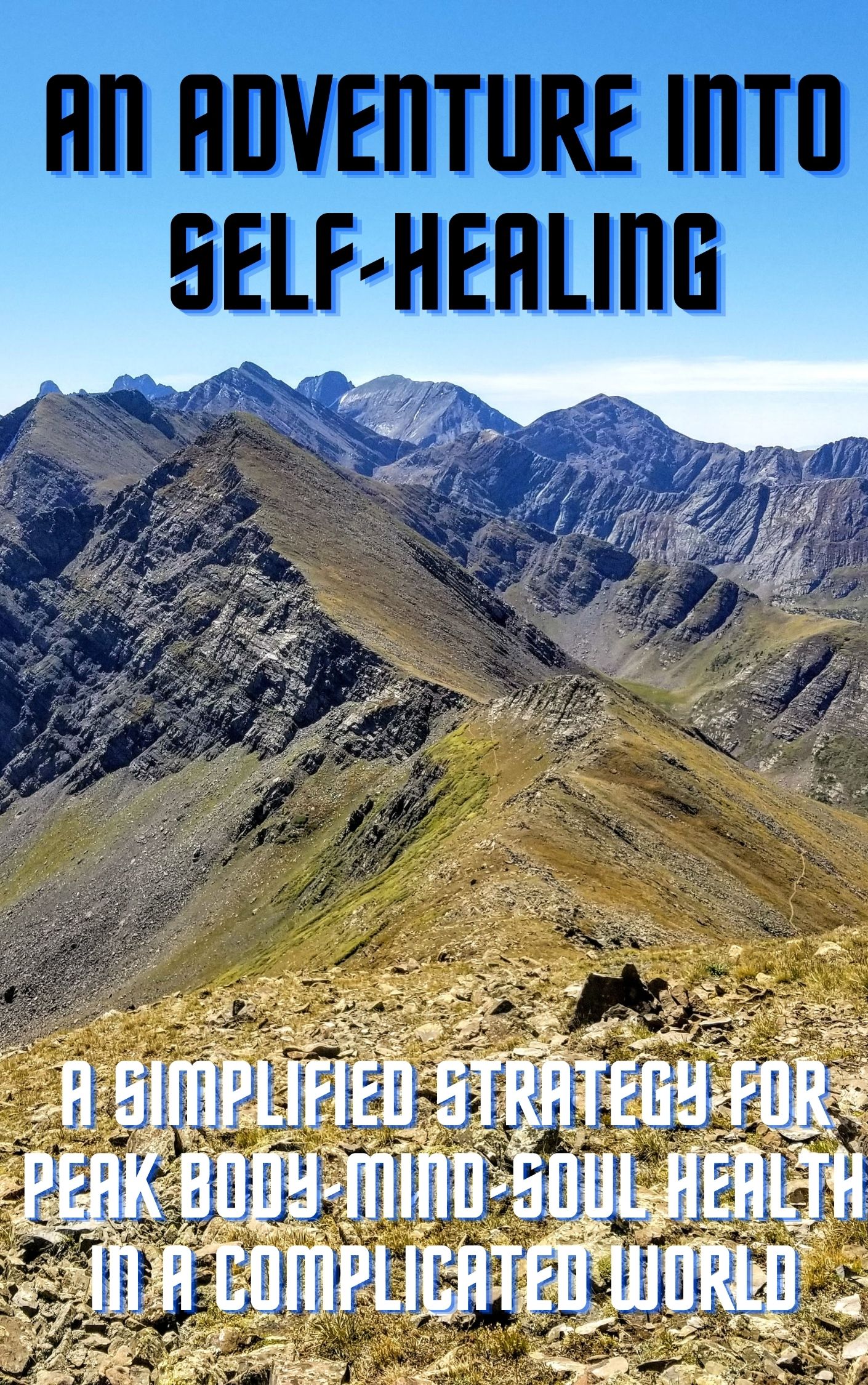 If you are ready to purchase my course, in PDF format, delivered to you as an eBook, you can click on the Buy Now button, below.

If you would like to see more information about what this eBook course contains, you can please click here to see a detailed description of the course! 
Happy Healing!
What I Ask of You:

If you choose to use my holistic health coaching services as listed in Choice #1 or #2, all I ask of you in return is that you:
Come with an open heart and open mind to listen to what messages your Body Window is already telling you, as mirrored to you from me, your holistic health coach and Body Window specialist.
Provide me with basic health information, including your age and a recent photo of yourself, if we are not doing a video call.
Provide me with your health questions, major health concerns, your major body-mind-soul health goals or whatever is most important to you.
Commit to improving your health in a holistic way that is evident by timely responses, honest answers, engaging conversation on body-mind-soul issues and completion of assignments as appropriate.
Not quite ready to commit yet? You may Contact Me and I will be happy to answer any questions you have about my holistic health coaching and explain my services in more detail!
---
What Readers say about me as a Holistic Health Coach and the Body Window website:

"Thank you so much for being so open and willing to help me. You are a jewel in the sand dune that is the Internet and I am grateful you were there."
"I was really very low and had somehow stumbled on to your web site and in a moment of "what have I got to loose" I emailed you not knowing if this was going to a real person or not and feeling a bit nuts about kind of opening up to essentially a complete stranger - but then I got this amazing reply from you that was so sincere and kind that it almost felt like someone had reached out and put their arms around me...and I felt immediately that we had made a connection..."
"I want to tell you how crucial you were at helping me along - you just absolutely knew what to say to keep me focused - almost like someone standing at a tight rope over a gorge encouraging the other person to take a step .... I've said it before but you really have a special gift.."
"Gosh, Elle! What a gift to wake up to. Thank you, thank you, and thank you! Very wise words you expressed when you shared that every emotion, etc. is simply looking to be expressed and acknowledged."
"I came upon your website while searching for exercises with foam rollers and continued on exploring your other articles. I love your philosophy and I am also a yoga practitioner. I will take more time to read your information but just wanted to thank you and happy I have made a new discovery."
"I have been peeling the onion (me) for a few years now and now am getting to what I believe is my core and need all the help I can get. I found the foam rolling by accident at a gym I belong to--just wasn't expecting anything other than rolling out tightness. Now I figure the foam rolling might help get to the stuff that I have become unconscious about. (It just is there in the background wreaking havoc.) Thank you for sharing your information. I found your website b/c I was wondering whether foam rolling could bring out weird symptoms and fatigue in the body as emotions and toxins are rolled out. Sort of like opening a dam to relieve pressure. I was beginning to wonder if I was going crazy b/c no one really had any answer other than it was working on deep tissue. Again, thank you for sharing this!"
There is no time like the present to use my holistic health coaching services to start you on your journey toward healing of your body-mind-soul.
Yes! I am ready to get started on my healing journey! Please accept my payment to get started!
Fee for Package of Two Email Consultations: $25.00 USD

Fee for One Hour Live, Video or Voice Consultation: $50.00 USD
I am not quite ready to purchase anything yet.  I just need a little bit more information!
Contact Me for More Information