February 2014 Issue
It's All About Breathing!
I have been a busy little beaver and have been writing up a storm. My focus has been on the meditative aspects of Yin Yoga, combined with the internal methods of breathing. This combined, contemplative practice, when mastered will bring you great health and contentment, always inviting spiritual opening and insight!
If you are a new subscriber, I welcome you and wish that you will find this newsletter to be a great resource for you on your path to body-mind-soul health! Your body can be your window to help you discover just where your own personal issues lie!
Please consider following me on Facebook as well. I post many additional, inspirational and healing quotes and techniques, several times a day that will help you bring mindfulness to your body, your day and your health!
I continue to write about the special art of Yin Yoga poses and their incredible therapeutic value! Yin Yoga has deepened my own personal practice and it brings to me great Presence and Healing!
Please also consider joining me on Pinterest as well. If you enjoy the use of pictures to aid you in reminding you to do your practices, please save them to your own boards, or even better to your desktop at work, as a reminder to stay calm, breathe and work on maintaining your equanimity (evenness of mood)!
New Articles This Month on Yin Yoga and the Breath
My latest endeavors are listed below. The photos are take on Pranang Beach, Railay, Thailand and at Ayutthaya, the old temple ruins of Siam, Thailand. These sites are close to where I took my Yin Yoga training intensive with Sarah Powers, last year. I saved my pennies very astutely to go this wonderful place. I hope the photos will bring you Peace as you practice!
'Prepare to meet yourself in a new way, through your body.'
Yin Yoga's Sphinx and Seal Pose
Learn how you can finally heal your lower back pain, with this amazing pose that teaches you how to release your lower back! Perhaps the most therapeutic pose in all of Yin Yoga.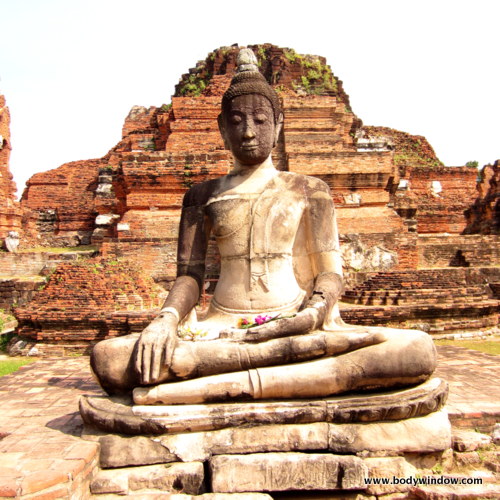 Ujjayi Breathing
Learn how to do this calming, yet very energizing breath technique to deeply enhance your relaxation response!
The Butterfly Pose in Yin Yoga
This pose's therapeutic affect lies in the fact that it provides acupressure to six meridians AND decompresses the spine!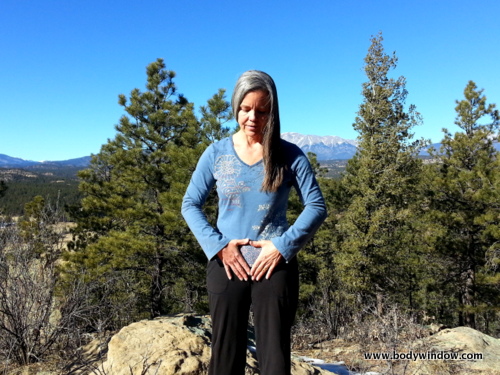 Belly Breathing Gathers Your Energy
Invite spiritual opening and body-mind-soul healing when you learn to belly breathe! (Oh well, it's not a picture of Thailand, but my beautiful mountain place will do, don't you think?)
Holistic Health Coaching Services
Please consider my holistic health coaching services if you or a friend have health issues that you would like to address. Sometimes it takes someone outside of yourself and your circle to aid in "seeing" the heart of the issue. If you desire to finally do something about your nagging condition, please feel free to contact me anytime. You can clarify what services I offer, or just pour your heart out, and I will assist you as you see fit.
Body Moments Back Issues
To see all my back issue newsletters, click on the link, Body Moments, Back Issues.