June 2014 Issue
Happy Independence Day! (For my USA friends)
Summer is in full bloom and June is blowing by quickly! Here it is, almost the 4th of July. The celebration of the USA's Independence is in the heart of the summer, in the Northern hemisphere. The time for enjoying the outdoors is upon us!
So, get out, if you are able. The heat of sun rejuvenates you, gives you energy, and invites you to get all those things done that you have been putting off. Just watch your energy, and make sure that you do not become over-heated!
Spend a moment or two, between all your activity, and join me in learning the Yin poses for this month (See below). I know it is difficult!
I too, have been running around, traveling to SE Utah and exploring the canyons and the Ancestral Puebloan ruins, before it got too hot. Watch for my photos on Facebook, that will help inspire you, as much as it inspired me! See more by going to Body Window, Facebook and follow along in my adventures. While you are there, please "like" my page and join the Body Window community!
New Subscribers
Welcome, new subscribers! If you have not subscribed, but had this email forwarded to you from a friend, please consider signing up yourself, by going to Body Window Newsletter. I never, ever send spam. By subscribing, you will receive a free heart-opening meditation as a gift from me.
If you are into Pinterest, I have many boards there, at Pinterest/Body Window. Check out all my yoga poses, foam rolling suggestions, inspirational photos with quotes, and much, much more! Please consider following my boards!
4th Chakra Healing Meditation, to Open Your Heart
This month, I am featuring a meditation to help you keep your heart open, for loving and showing compassion to yourself, as well as others. So often, we forget that our first goal is to love ourselves. It is easy to love others, most times, but not so easy to withhold judgement and love ourselves!
If this describes you, please consider purchasing the Body Window 4th Chakra Healing Meditation. You may read more information here, at 4th Chakra Healing Meditation.
This is a digital download, with two components. A PDF document with a description of the poses, where to focus your mind and your breath, and suggested affirmations for your practice. I give these instructions in an separate file, so that the video itself, is meditative and not full of a lot of talking. This allows for a more inward journey while you follow along in the meditation. My videos are unique in this way!
You may purchase this video, by clicking on "Add to Cart" button. If you click on the photo of the video itself, it will take you to more information about the heart chakra.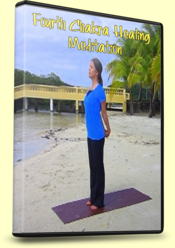 Only $6.99 US Dollars
"A lifetime is not what is between
the moments of birth and death.


A lifetime is one moment
Between my two little breaths.
The present, the here, the now,
That's all the life I get.
I live each moment in full,
In kindness, in peace, without regret."


New Articles This Month for your Yin Yoga Practice
Despite the summer flurry, I managed to publish two more Yin Yoga articles. If you are new to the therapeutic effects of this practice, please visit my article for more explanation at What is Yin Yoga?
'Prepare to meet yourself in a new way, through your body.'
Yin Yoga's Saddle Pose
The intense, yet therapeutic saddle pose stimulates your Kidney Meridian, and opens your quadriceps, hip flexors and sacrum.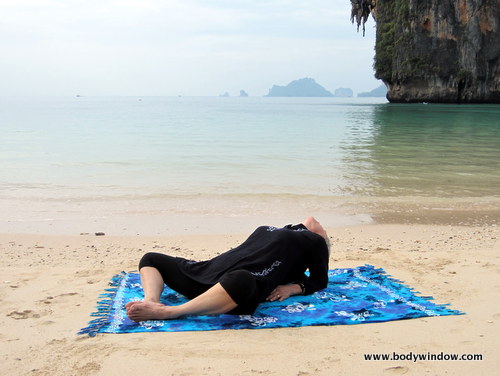 Yin Yoga's Fish Pose
The Fish Pose is a wonderful counter-pose to the folding poses of Yin Yoga, as well as a wonderful heart-opener. Come join me, and learn to open your heart!
Holistic Health Coaching Services
If you or someone you love are in pain and wish to seek guidance on how your beliefs may be contributing, my holistic health coaching services are here for you. I have the unique ability to help you interpret your own Body Window messages. I am an experienced Registered Nurse as well as a Registered Yoga Teacher, so I can be of great assistance in your healing process through the integration of both Western medicine and holistic, body-mind techniques. Often the reason for your pain is spiritual as well, and I am an ongoing student of the spiritual pathway through many disciplines and can offer direction there too.
If your heart is calling you to fix your broken body-mind-soul, please contact me at your convenience. I am here to help you understand if I am the right fit for your needs.
Are you ready to start your healing journey today?
Body Moments Back Issues
To see all my back issue newsletters, click on the link, Body Moments, Back Issues.



Back to Back Issues Page