The Body Window Blog
Stay current with the latest articles and bloglets from the bodywindow.com website!
Welcome to my blog. You may bookmark this page and re-visit often!
To subscribe to this blog (no e-mail necessary) find the small, orange RSS button at the bottom of any web page, on the left navigation bar, under "Recent Articles." It is in the upper right hand corner. Hover over the orange button with your cursor. You will see choices, from My Yahoo, Feedly, etc. Just click on your preference to subscribe.
If you are on your mobile device, scroll down to the bottom of any page, to see the "Recent Articles" section and you will see the orange RSS button immediately under the title.
Learn how I built this website, with no prior web or business building knowledge, but lots of passion. See SBI! if you would like to share your passion as I have!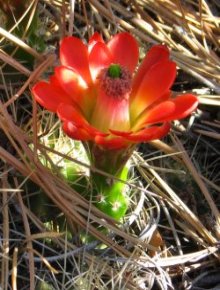 Health and healing to all in your quest for integration of your body-mind-soul!

Remember, your body is a window to your soul as it reflects back to you your inner condition!

'Every light begins with darkness
Every flower was once a seed
And with the sun and wind to test us
We are bound to be released.'
~ Patty Loveless


The Cat Pulling Its Tail Pose in Yin Yoga
The Cat Pulling Its Tail Pose has an eye-catching name, is similar to the reclining twists in Yin Yoga, however is one of the few poses that target the quadriceps muscles in the front of the thigh.
Continue reading "The Cat Pulling Its Tail Pose in Yin Yoga"
---
---
Support This Website and Its Mission
Thank you so much for considering a donation to help support this website. I appreciate your thank-you for access to so much free information. It is because of you, that I also am able to assist others who do not have the means and who are unable to afford my consultative services. If you feel you have been blessed by this website, thank-you for your donation! I promise, that I will continue to provide you with lots of information and pay it forward to all in whatever way I can!
---
© Copyright 2009-2021, by Elle Bieling, BodyWindow.com
All Rights Reserved
We also hereby confirm, as stated in our Privacy Policy, that we do not sell personal information of any kind. 
Protected by Copyscape Plagiarism Checker ~ Do not copy content from this page. 
---
Information on this website is not intended for medical advice. See your health care provider for any health concerns. By using this website and/or practicing any yoga postures, foam rolling exercises or other physical movements contained herein, you are agreeing that you are in good health, cleared by your healthcare professional to participate in physical activities and you release The Body Window from any liability involved in the practice.